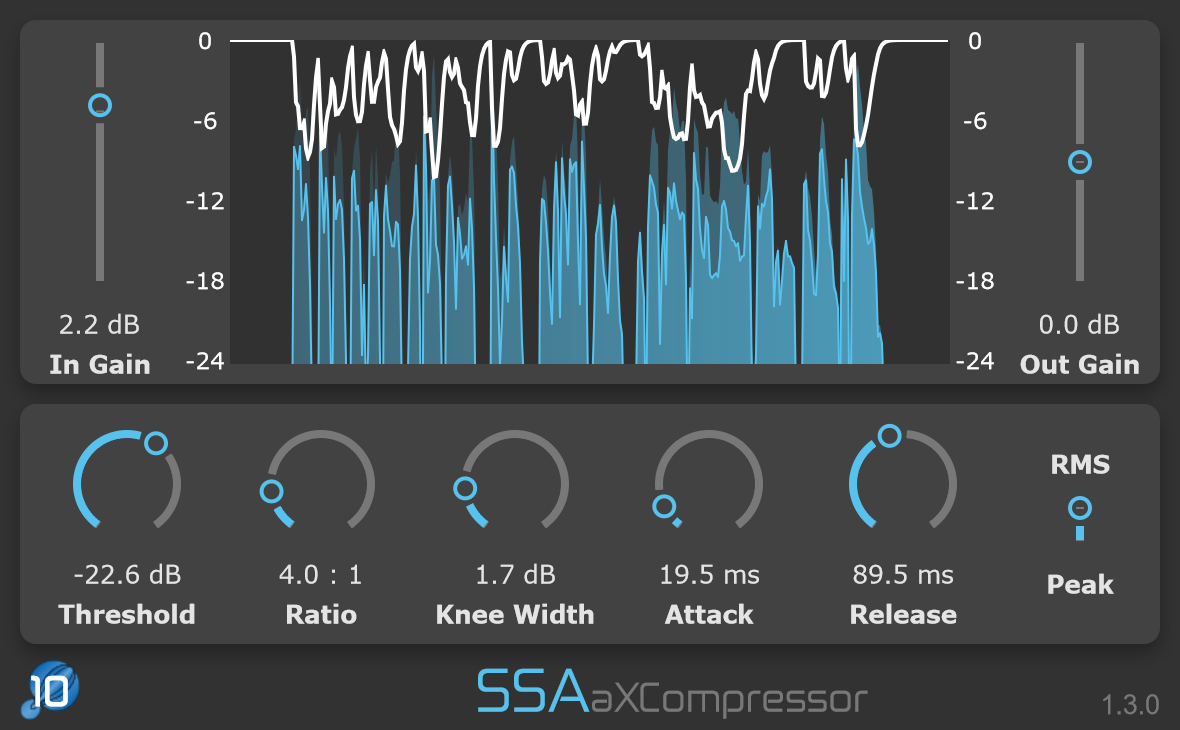 Today I am very happy to be releasing my latest work: the aX Ambisonics plugins. They are the result of a lot of work and it is great to be able to finally release them into the world.
The aX Plugins are a set of VST plugins intended to make your work with spatial and immersive audio that little bit easier. They come in three variations each with equivalent plugins – a1, a3 and a7.
Which one you choose will depend on the level of spatial resolution you need for your project (how accurately the spatial properties are reproduced to the final listener). The different levels are known in the Ambisonics world as the order and can theoretically go to infinity. In practice we can (thankfully!) stop somewhere quite a bit before infinity! The aX Plugins give you a choice between basic, advanced and future-proof version.
What are the plugins and what can they do?
There are currently seven plugins in each suite with a different purpose. Here is a quick summary:
aXPanner – a stereo to Ambisonics encoder to bring your sounds into the spatial domain.
aXRotate – this plugin will let you rotate a single track or a full sound scene to make sure you have everything exactly where you want it.
aXMonitor – Ambisonics needs a decoder to be listened to. This plugin decodes to binaural 3D audio (over headphones) or to standard stereo. This means you can always share your creativity via traditional channels.
aXCompressor – Ambisonics requires careful handling of the audio to avoid changing the spatial balance. aXCompressor lets you compress the signal without alteration.
aXGate – simiarly, this plugin acts as a noise gate and downwards expander while preserving the spatial fidelity.
aXEqualizer – safely sculpt the tone of your signals.
aXDelay – get creative with five independent delay modules that can be rotated independently of the original signal.
I will be doing a series of posts going into more detail about each plugin. You can also get more information on the product pages. In the meantime, if you are curious, you can download demo versions of these plugins (for evaluation purposes only) here and if you like them you can support future development by buying them from the shop. Thanks!