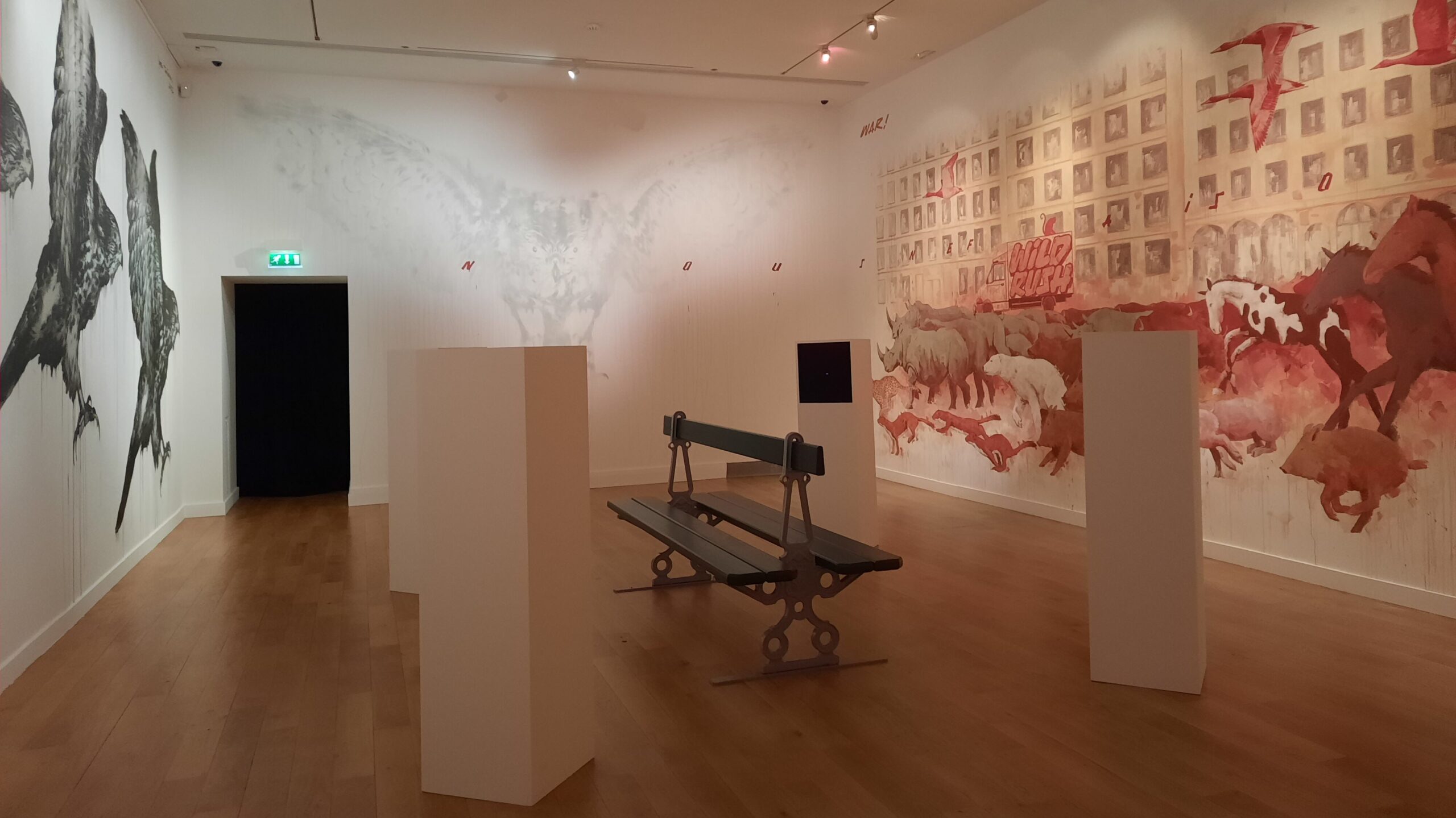 This month the Incursions Sauvages (Wild Incursions) exhibition opened at the Musée de la Chasse et de la Nature (Museum of Hunting and Nature) in Paris. This exhibition, which runs from 11th April to 12th September 2022, includes the work of seven street artists whose visual works blur the line between nature and city, bringing animals right into the museum. These are worth seeing on their own but Incursions Sauvages has the added bonus of incorporating an immersive audio artwork!
I had the great opportunity to work with acoustician and sound artist Sébastien Jouan on the Ambisonic sound installation. Urbanozoo!, by Sébastien, was composed the piece to echo the images in two of the visual artworks (by war! and Jussie TwoSeven) with which it shares a space. Urbanozoo! uses urban and wild sounds to create a unique narrative in which the urban sonic environment is drowned under the sound of a stampede and the cries of animals.
My part in the project was to spatialise Sébastien's composition, as well as to take care of the technical playback side. For the spatialisation, Sébastien and I worked together to place and balance the sounds so that they told the story of his composition and matched the visuals of the street art. The audio was mixed in first-order Ambisonics for playback over a square of loudspeaker. In addition to the artistic work, we had the technical challenge of ensuring that audio was wireless, since we could not run cables along the floor.
The final result stands on its own but the experience is heightened when listening in the museum, surrounded by the works of war! and JussieTwoSeven. If you are in Paris, I highly recommend that you visit the museum to hear Urbanozoo! for yourself.
You can read more about it on the museum's website (in English and French).