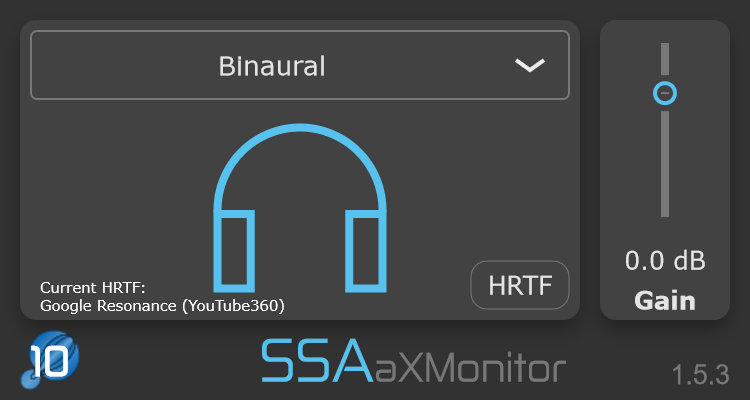 Today I'm having April sale and putting a 50% discount on my Ambisonic panning and decoding plugins for Windows (VST) and MacOS (VST/AU): aXPanner and aXMonitor. This offer runs until the 30th April 2018.
The aXPanner converts mono and stereo signals to YouTube360 compatible AmbiX-format Ambisonics. The aXMonitor decodes these Ambisonic signals to two-channel stereo and binaural (3D audio over headphones) formats to allow easy monitoring. Together they form the essential signal chain for spatial audio and are a great way to get started with Ambisonics.
You can check out my short tutorial on getting started with a basic Ambisonics chain here.
The aXPanner and aXMonitor available for three levels of spatial resolution: first, third and seventh order Ambisonics. Higher orders increases the spatial fidelity of the sound scene.
This 50% discount can be combined with additional 20% bundle discounts for additional savings.
You can read more details about them in my web store :