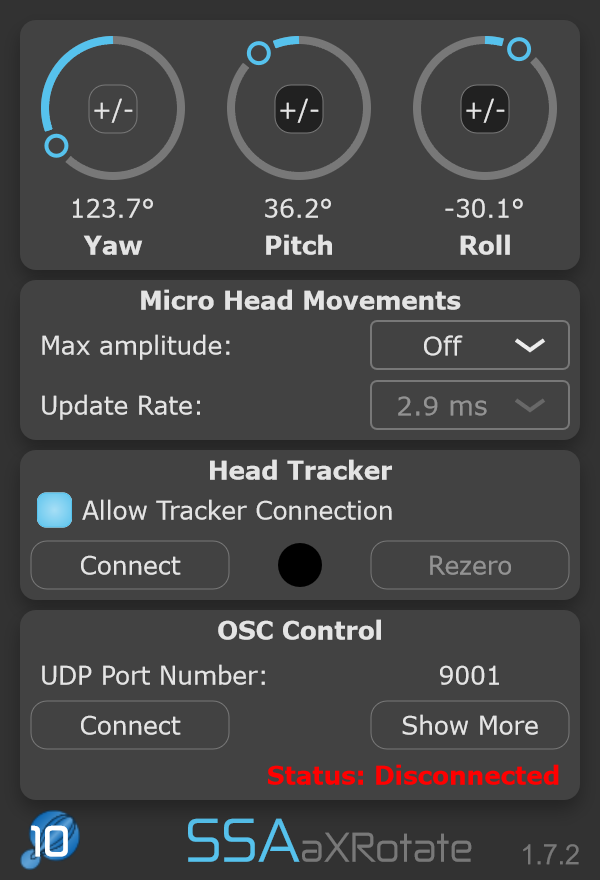 The aXRotate plugin receives an update today to version 1.2.0 and it's a big one!  What's more, it now comes as a (Universal Binary) AudioUnit format for Mac!
If you have already bought it, you can download the update from the download section of your Account page. If you haven't, you can pick it up at my online shop!
Version 1.0.0 was a plain vanilla Ambisonics rotation with yaw, pitch and roll control. Version 1.2.0 adds two new features that massively increase its usefulness:
Get head tracking by connect an EDTracker module.
Increase the spaciousness of your static binaural mixes by adding micro oscillations to the sound scene.
Let's go into both of these new features in a bit more detail.
Continue reading aXRotate Update to v1.2.0: Now With Head Tracking!