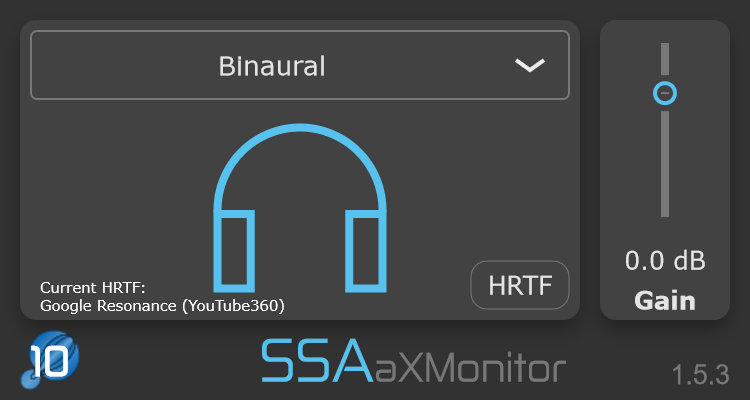 Today the aXMonitor plugins get their first major update to version 1.2.2. There are two major updates and one minor updates. Let's start with the major updates:
The HRTFs used for binaural 3D sound have been regenerated using Google's own Resonance Audio toolkit for VR audio. These are the same HRTFs used by Google in YouTube 360. The code released by Google is only up to 5th order, but was actually quite simple to extend to 7th order.
A gain control has been added to boost or cut the overall level for convenience.
The minor update is a fix to make sure the plugin reports the correct latency to the host when using the Binaural or UHJ Super Stereo (FIR) methods.
Google have just open sourced their Resonance Audio SDK, including all sorts of tools for spatial audio rendering. This update to ensures that you can aXMonitor ensures that you can mix your content on HRTFs that will be widely used across the industry.
The aXMonitor is available in 3 versions, providing up to first, third and seventh order Ambisonics-to-binaural decoding.
So if you'd like to start mixing your VR/AR/MR audio content just head over to my store. With your support, I can continue to update the aX Ambisonics Plugins to bring you the tools you want and need.